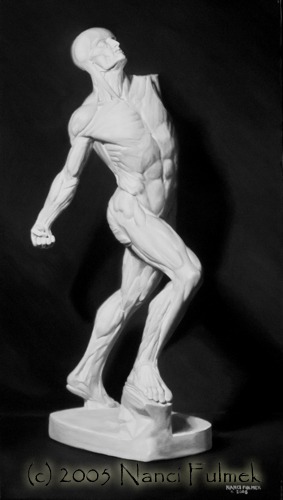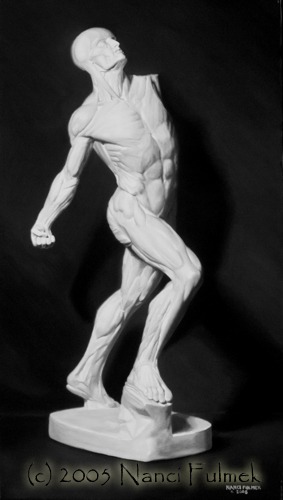 "Anatomy Cast"
2005
Oil on Canvas
16×21
Collection of the Artist
In the history of classical realism, we do these intense studies in black and white first to truly understand "shapes – values & edges"  before even touching anything in color.  In the training at The Atelier most students spend their entire first year in charcoal, then moving into black and white oil.  These studies can take many months to complete.  A very important lesson in training ones eye.  This is my study of an anatomy cast in black and white oil.
NOTE: Image may appear differently depending on your monitor.  To see the image, call me to make an appointment at my studio. I'd love to have you over!