I'm switching to email newsletters, below is what my first new email says. I sent it in March of 2022, if you would like to sign up for the email newsletter, click here.
Let's celebrate! I finally sent out my first newsletter!!
If you received this email, at some point you have signed up at one of my shows over the years. Please add this email to your favorites as most of my emails will be show updates you won't want to miss. I do not sell emails and only send out to those who actually sign up. If at any time you no longer wish to receive emails from us, just hit the unsubscribe button.
I'm most likely going to be sending newsletters instead of posting to Facebook, since I keep getting Facebook violations for posting my artwork. What were those posts? My art! My first violation was my listing prints available of this image: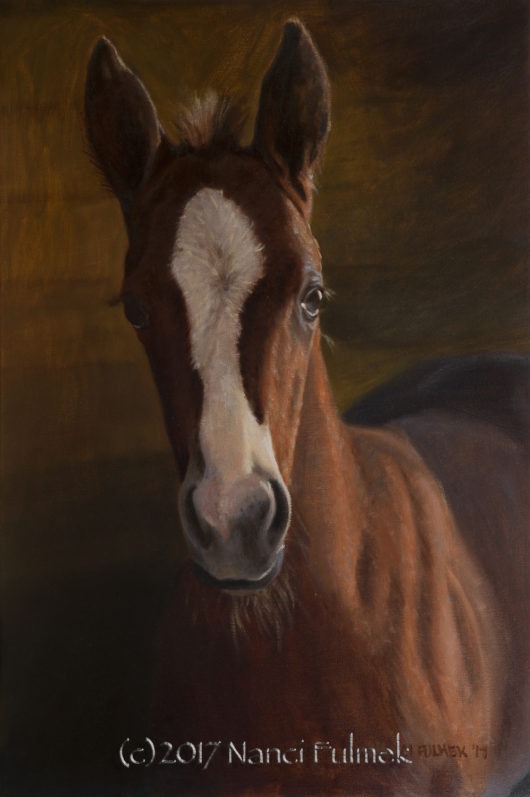 Filly
16×24, oil on canvas  –  $4500 Framed
My second violation was a wall of paintings at an art show.  🤦‍♀️
My third violation was this image, which originally was titled Mike's Cow in honor of my late uncle who raised dairy cows, but since retitled it Cream and Sugar so Facebook doesn't delete. I kid you not…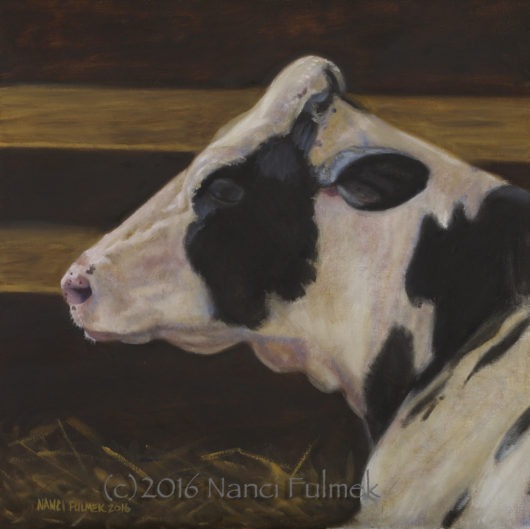 Mike's Cow 

 Cream and Sugar
20×20, oil on canvas  –  $3500 Framed
Somehow this violated community standards, lol. The only thing I can think of is that the bots thought I was selling livestock. Sigh… strange times we live in…
Anyway, back to more positive things.
I'm Hosting an Art Show!
March 25th 4:00 – 7:00pm & 26th 9:00am – 2:00pm 
This is at a private location so please RSVP for location here:
nanci@nancifulmek.com
All Guest Artists are my fellow Atelier artists, where I was trained. 
The Atelier Remix Show
A collection of current and graduate students featuring:
Beth Wegner  •  Brenda Ward  •  Bridget Ertelt
Doug Seim •  John Wegner •  Nanci Fulmek
Here are a few of my paintings that will be in the show!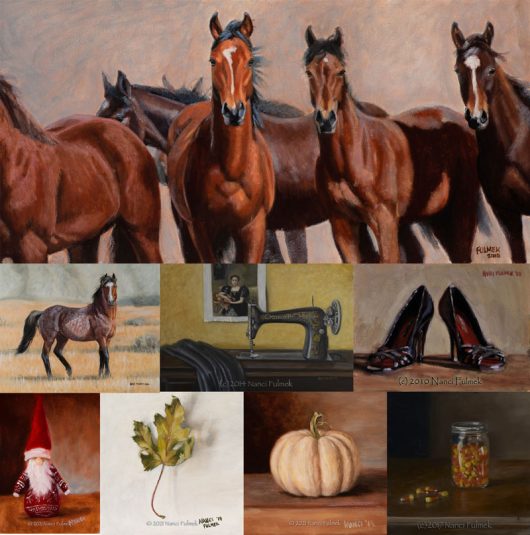 I look forward to seeing all your beautiful faces again!
Since this email is for you, tell me what you want to learn other than show updates.
Thank you for all your support and have a fantastic day!
Nanci Fulmek – Equine and Portrait Artist