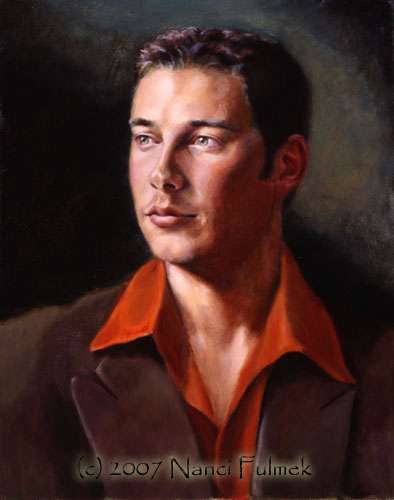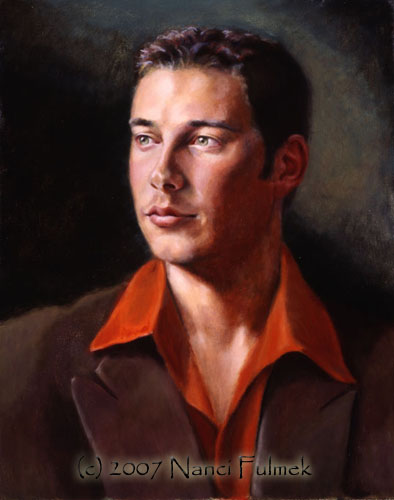 "Kyle"
Oil on Canvas
2007
16×20
Collection of Kyle Shanahan
I have never has so many hits on my website as I do for the football player Kyle Shanahan. Which this is not, but this makes me appreciate my very uncommon name.
Kyle here was also painted from life approx 40 hours.
NOTE: Image may appear differently depending on your monitor.  To see the image, call me to make an appointment at my studio. I'd love to have you over!