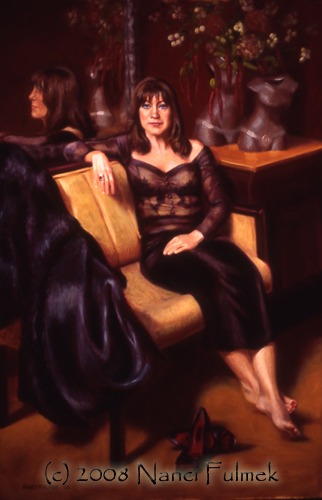 "Brenda"
Oil on Canvas
22×34
2008
Collection of Brenda Wicks
In this portrait of Brenda, we have a beautiful interior to complement the mood of the painting.
NOTE: Image may appear differently depending on your monitor.  To see the image, call me to make an appointment at my studio. I'd love to have you over!